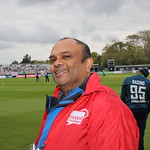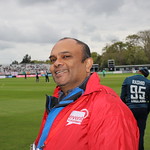 Lawrence Carvalho is Director with An Oige – Irish Youth Hostel Association. He is also a voluntary trustee of the board of the An Oige- Irish Youth Hostel Association Dublin. He tells us what being part of a charity board is like.
Just over two years ago I formally joined the Board of the An Oige.
My background was in Information Technology began in mid 1990's. I moved into various ICT projects in Banking, Hospitality and Government websites in the Middle East, Europe and Asia. I finally settled in finance as Data Analyst with Insurance and Hedge Fund industry.
I did feel the need to give back to society which I had done in my youth In Kuwait 1980's & Mumbai (early 1990's) prior to going to college in Ireland.
I volunteered with Morning Star Hostel June 2009 to December 2010 as Volunteer Kitchen porter, with Arc Cancer support for 5 runs in Phoenix Park May 2010, with Darkness to Light 2010 Pieta House, with the 16.6 miles St. Patrick's Day Aware Howth Harbour to Dun Laoghaire Harbour 2010 and the Concern Laughter Lounge Fund raiser tickets and bucket collection outside Phibsborough Shopping Centre in October 2009.
I found the buzz of volunteering electrifying and exhilarating in the aforementioned worthy causes within Ireland.  I saw an advertisement in Volunteer Ireland for volunteers with An Oige which I had used in my youth on a hitch hiking trip with school buddy and my younger brother from Cork to Galway.
I got involved with the booking engine system in 2015 after meeting the Board An Oige Volunteers and head office staff in October 2015 where I found that there was need to help the organization.
Personally, I found it challenging which meant I had to take off my Technical hat and put on an approach from an internal user within An Oige.  It was rewarding and challenging as public speaking is something I still find challenging to this moment in time but I am hoping to get some tips from Anseo Comedy Club on Wednesday 6th November 2019 with Aidan Killian.
I also found Volunteer Trustee role to be a progressively engaging learning curve through bridging departmental coalitions within the An Oige Stakeholders.
I was privileged with lending a small hand in the An Oige Merit Awards in July 24th 2018 within An Oige Volunteer Coordinators Group and An Oige Staff.
I do also manage the An Oige Volunteer Database.
An Oige – Irish Youth Hostel is lively youthful energetic board which helps all youth enjoy Irish countryside through Hikes, Photography, Volunteer Wardens, Cycling all of which is quite active since 1931. Diversity and balanced gender mix on the An Oige board and sub committees has given a richer perceptive on points of view from global mix of fellow youth who love the Ireland's rich outdoor adventure within 32 county heritage.
I hope to try my hand Volunteer hostel warden or give the lads in Glenmalure Hostel in Wicklow or Ben Lettery Hostel or Errigal Hostel in Donegal a hand in managing one weekend in Spring 2020. An Oige reservations team is great for groups over 10 in Galway (Sleep Zone) or Cork.
If you're a charity trustee or are interested in becoming one, check out the great events on offer this Charity Trustees' Week: https://www.volunteer.ie//2019/11/charity-trustee-week-what-its-like-to-be-a-trustee/