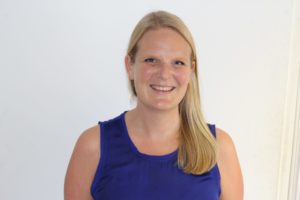 Nina Arwitz, CEO of Volunteer Ireland and Chair of the Governance Code Working Group shares her thoughts on the satisfaction of shutting something down, the importance of governance and what the code achieved in the sector.
Last month I got to realise a professional dream – to shut something down.
I think that most, if not all, non-profits should aim to make themselves redundant, even if it might take hundreds of years. As a charity, you are addressing a need or problem. And as part of that you want to not just treat the symptoms of a problem, but also solve the problem itself. If you work for an organisation addressing climate change, your aim ultimately is for the climate change crisis to be averted and for your organisation not to need to exist anymore.
Well it's not quite as dramatic, and not quite the same achievement as solving climate change, but in June 2019 we retired the Governance Code for Community, Voluntary and Charitable Organisations in Ireland.
1. Impact of the code
The code was first launched in 2012 in response to a need for guidance for non-profit organisations on implementing good governance practice. Since then, it's achieved a lot. Over 2,000 organisations have used the code to improve their own governance. The code helped restore trust in the sector, at a time when this was needed. It raised the profile of governance in the community and voluntary sector. It demonstrated that good governance is not about a tick-box exercise but rather is about becoming better at achieving your aims. It set the tone for governance in non-profits in Ireland, establishing the principles-based, comply or explain approach. The code was also quite unique in that it was led by a "coalition of the willing" – organisations that came together under the name of the "governance code working group" to develop, review and oversee the code.
2. New code for charities
In 2014 the Charities Regulatory Authority was established, and in 2018 the Charities Regulator launched its own governance code – largely influenced by the original code. This prompted the working group to think very hard about the future of the original code. We spent three meetings over six months debating our future and considering options; we consulted with our members and stakeholders; and we surveyed all organisations that had engaged with the code. We thought about continuing for the sake of non-profits who are not charities, and therefore not technically affected by the Charities Regulator code. We considered maintaining our code as a "gold standard" for those organisations that want to go above and beyond the Regulator's code.
3. Knowing when it's time to go
We decided to retire the code and disband our working group because it would be confusing to have two codes out there; and most importantly because we felt that we have achieved what we set out to do. Governance is now mainstreamed across the sector and with the Charities Regulator, and ten years since this process first started we can say with pride we've achieved our aims and pass the mantle on. As chairperson of the governance code working group, I am so proud to have been part of that decision. It's not often you find yourself in the position to end something, for all the right reasons.
To read the full statement about the retirement of the Governance Code for Community, Voluntary and Charitable Organisations in Ireland, visit: https://www.governancecode.ie/.