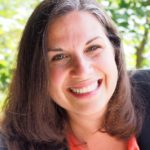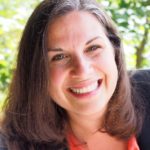 Dr. Maria Gallo is an alumni and philanthropy researcher with KITE- Keep in Touch Education and is a Research Fellow with the Community Knowledge Initiative of the Institute of Lifecourse and Society at NUI Galway. As a parent of small children she was keen to give back in a way that fit around her professional and family life. Here she tells us all about her unique volunteer role.
Virtually no options that worked for me
I started volunteering as a child. Like many, I didn't particularly understand it as volunteering, it was simply a collective community action to clean up the park or help at local events. As a young adult, my volunteering continued: I participated on committees and boards—in my community, with my alma mater—and it became a natural part of my life. As life changes, as I discovered, so do volunteering experiences.
Now as a parent of young children, there are ample opportunities to volunteer: at the school, with sports teams and participating on boards and committees. Nothing really spoke to me as something that I could do with the limited time I have juggling work, my research and especially my family life. This is especially true since much of the volunteering  is at night, which conflicts with kids' bedtimes or during the day which is difficult with work. Does this sound familiar?
Finding a solution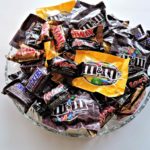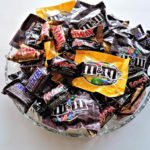 I stumbled on a brilliant solution: virtual volunteering. I hadn't even recognised it as volunteering or virtual for that matter, it was simply an activity I could immerse myself in as my time permits: 10 minutes here, 15 minutes there. Since autumn 2018, I am a member of the Parents' Jury for the Irish Heart Foundation's campaign Stop Targeting Kids. This campaign focuses specifically on raising awareness to the extent that the junk food and drink companies target children, which studies show can lead to lifelong unhealthy food choices and childhood obsesity. The Stop Targeting Kids campaign is calling the government to ban junk food and drink advertising to children, especially extending the broadcasting ban to 9pm.
As a member of the Parents' Jury, I review marketing and advertisements, including those on social media and online advertising, and write complaints to the Advertising Standards Authority of Ireland. Irish food writer and bestselling cookbook author Susan Jane White, an advocate for baking with no refined sugar, is also a member of this Parents' Jury, so I feel I am in good company.
How it works
I typically give about one to two hours per month to this virtual volunteering role. I have written complaints and promoted this campaign to fellow parents in the region. This role has really heightened my awareness of the ways that a voluntary code for food and drink marketing is not working within the junk food industry: so many of the advertisements use songs, messages and images that appeal to children. This volunteering role has sharpened my senses to this advertising and it has allowed me to talk to my children about becoming critical and discerning consumers.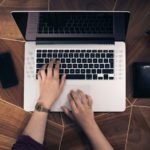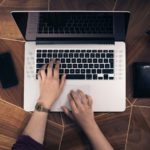 How to get involved
Just as my parents were active volunteers when I was a child, I want to model active citizenship to my own kids, which I believe includes giving back to the community. This virtual volunteering experience has enabled me to give back in a flexible, impactful and enjoyable way.
For anyone who wants more information on the Parents Jury or to join the campaign as a virtual volunteer, contact Helena O'Donnell of the Irish Heart Foundation: [email protected] or visit: https://irishheart.ie/campaigns/stop-targeting-kids/ #stoptargetingkids
Maria was instrumental in creating the new part-time Postgraduate Certificate in Volunteer Management and Leadership, for volunteer managers and those with an interest in volunteer management. This programme accredited by NUI Galway and delivered within the Centre for Lifelong Learning at St Angela's College, Sligo.