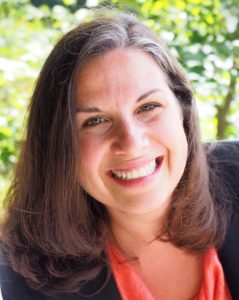 Dr. Maria Gallo is an alumni and philanthropy researcher with KITE- Keep in Touch Education and is a Research Fellow with the Community Knowledge Initiative of the Institute of Lifecourse and Society at NUI Galway. As a parent of small children she was keen to give back in a way that fit around her professional and family life. Here she tells us all about her unique volunteer role.
Virtually no options that worked for me
I started volunteering as a child. Like many, I didn't particularly understand it as volunteering, it was simply a collective community action to clean up the park or help at local events. As a young adult, my volunteering continued: I participated on committees and boards—in my community, with my alma mater—and it became a natural part of my life. As life changes, as I discovered, so do volunteering experiences.
Now as a parent of young children, there are ample opportunities to volunteer: at the school, with sports teams and participating on boards and committees. Nothing really spoke to me as something that I could do with the limited time I have juggling work, my research and especially my family life. This is especially true since much of the volunteering  is at night, which conflicts with kids' bedtimes or during the day which is difficult with work. Does this sound familiar?