"When you volunteer with something you love, it doesn't feel like work. It's a privilege to be able to do it," says Volunteer Ireland Ambassador Bronagh Fleming from Clare, who volunteers as a dog fosterer with Molly Moos Dog Rescue.
This World Mental Health Month, Bronagh is sharing the mental health benefits she's experienced from volunteering:
"We decided to start fostering dogs shortly after our family dog Scruffy passed away in 2020. We'd had him for 14 years, and I just felt really lost after he died. I wasn't ready to commit to a new dog, but I missed having a dog around, so fostering just made sense."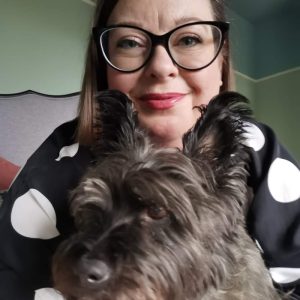 "A rescue in Limerick put a call out for dog fosterers. We applied, got home checked and interviewed, and approved as volunteers. Within a couple of weeks, we got our first foster pup, Rodney. He was brilliant and so much fun. I laughed all the time with him in the house. It's hard letting go of a foster dog when it's time for them to move on to their permanent home. But you know they're going to a good home, and you've helped them on their way.
"Volunteering as a dog fosterer has increased my happiness 100%. When Scruffy died at the start of the pandemic in 2020, it was a scary time, and I was very lonely. I felt helpless, and fostering dogs gave me something to do. From the minute our first foster dog Rodney came into the house, we laughed non-stop. It changed everything. I wasn't as lonely, and I had something else to focus on. And a dog gets you out walking, and you get chatting with people when you're out. It's a great way to connect with people, which isn't always easy to do. My mental health improved completely through the experience.
"I don't even think of it as volunteering – it's just something I enjoy doing. Who wouldn't like a dog in the house? …Well, Clarence our cat, actually – she hates it!"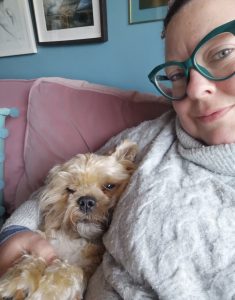 This World Mental Health Month, consider volunteering as a way to boost your happiness! Mental Health Ireland recommends volunteering to improve your mental wellbeing and says, "Giving is good for you! Volunteer your time or join a community group. It can be incredibly rewarding and create a connection with the people around you."
Thank you to Bronagh for sharing her Volunteer Story. Please email [email protected] if you'd like to share yours!