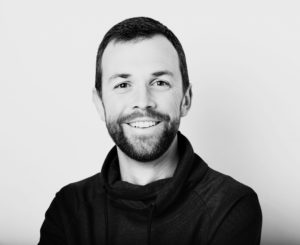 Eoin Kernan volunteers with Be My Eyes, a free app that connects blind and low-vision people with sighted volunteers  for visual assistance through a live video call. Here, he tells us about his experience of being a #volunteerfromhome.
What I love about microvolunteering is the simplicity of it. When I came across the Be My Eyes (BME) service, I knew it was something I could do with ease. As a BME volunteer, our role is to 'bring sight to blind and low-vision people'. Through an app on our phone, we connect with visually impaired people and provide visual assistance through a live video call.
I love the specific and unique nature of the service, and the volunteer role. Anyone can do it as you don't need particular skills; all you need is a phone. You don't get bombarded with calls as there are a lot of volunteers signed up, but when you do get a call, it can be for a number of things. The person who requires the service rings through the app which connects to your phone.
One time a woman needed me to help her with her grocery shopping which had just been delivered to her house. There were four things on the list that she couldn't tell what they were. In total the call took about 30 seconds. Another scenario might be helping someone get dressed. They'll decide on whether they want to wear a red or black jumper that day, and you can tell them which is which. I've helped another person fill out a form, and read something off a computer screen for someone else.
You don't need to get too personal on the calls either. The apps rings through on your phone, you work the problem through with the person, and you don't feel you have to engage any further than that if you don't want to.
It's gratifying to do something in 30 seconds that's a very simple but helpful gesture. It's so well thought-out in its simplicity, and it works.
Learn more about how you can volunteer from home here and don't forget to keep an eye on #volunteerfromhome!