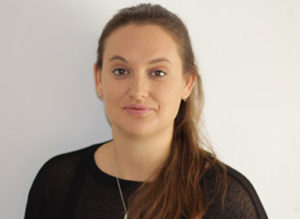 Emma Barnes is the Training and Recruitment Manager with Aware, a national charity that provides support and education for those experiencing low mood, anxiety, depression or bipolar disorder. Here she tells us about managing a team of volunteers across four services and how they have adapted to COVID-19.
Tell us a little bit about Aware and how you engage volunteers generally.
Aware is a national charity that supports people experiencing low mood, anxiety, depression or bipolar disorder. We have four services supported by volunteers; a support line, local support groups, a support email, and the Life Skills Online programme. The latter two services are delivered virtually by volunteers although in person training still takes place before volunteers take up their role. The support helpline is delivered from our offices in Dublin 4 while local support groups take place around the country.
How have you adapted your volunteer programme since the onset of COVID-19?
We were actually in the middle of training a new intake of volunteers for our Life Skills Online programme and our support helpline when the restrictions began. We had to adapt very quickly and within days we had moved the training online. As we had a big group of volunteers, we split them into smaller groups of 10/15 volunteers and completed the training through Zoom. We are lucky that given the nature of our roles, our volunteers are quite tech savvy so most of them adapted quite quickly.
We have changed the helpline to work through an app on volunteers' mobile phones – all secure and encrypted – so they can take calls during their shift while at home. We have made the importance of shifts very clear – if a volunteer is on for a three hour shift then they finish when the three hours is up. When you're fulfilling your role at home, the lines between 'on' and 'off' can become blurred so we have been very clear about maintaing boundaries.