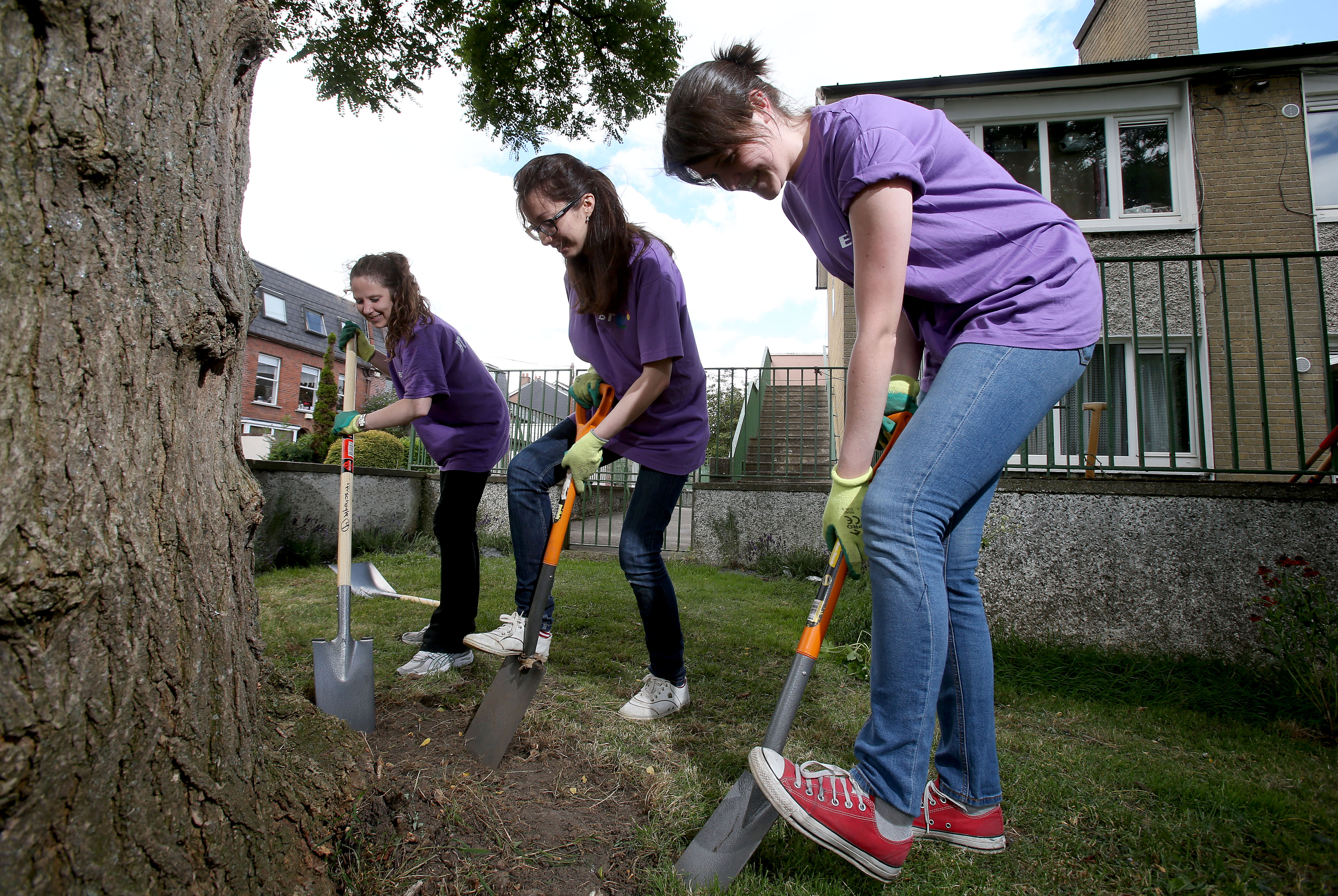 Sinéad nic Oireachtaigh of BT Ireland on how volunteering gives staff an opportunity to step out of their day job and do inspirational things.
BT's Better Future programme is our commitment to use the power of communications to improve lives and ways of doing business without it costing the earth. It's focused on three main areas – connecting people digitally, making sure BT does more environmental good than harm and using our skills and technology to support good causes.
Volunteering is at the heart of this and everyone in BT is encouraged to play an active part. Every BT person can use up to three paid days annually for volunteering and hundreds of our people across the island of Ireland get involved every year.
Volunteering gives people a chance to step out of their day job to do inspirational things – whether it's raising funds for a cause close to their heart or sharing their skills and expertise with a charity or community group. We've also got awards schemes like the BT People Awards and BT Chairman's Awards, which recognise our employees for their hard work.
There are lots of ways that BT people get involved in volunteering, across the island of Ireland. The biggest event is the BT Young Scientist & Technology Exhibition and about 200 BT people take part every year, doing every possible job from crowd control to front desk to helping the students get set up. It's hard work but incredibly rewarding and a highlight of our year.
The Great BT Charity Shops Challenge is something we've done for the last few years, supporting the Irish Cancer Society and Marie Curie. Last year, about 170 people got involved 'taking over' 17 charity shops for a day. A total of €128,000 in cash and stock was raised for the two charities.
We also work with Volunteer Ireland to organise team days throughout the year – getting out to complete community projects like planting a garden in Dublin's Verschoyle Court.
Sometimes people ask me why we are so involved in volunteering and my answer is always that it works. It works for the local communities and charities that we support. It works for our people, who really enjoy volunteering and who learn, develop and become more confident. And it works for BT, to have well-rounded and engaged people working for us.
For other companies considering volunteering, my advice would definitely be to give it a go, even if you start small. Take a look at your business and see what might be a good fit for the skills and expertise you have in-house. Chat to other companies about their approach, you might get some good ideas! And talk to the experts, like Volunteer Ireland, who can give you advice and support with getting started. And, most of all, enjoy!