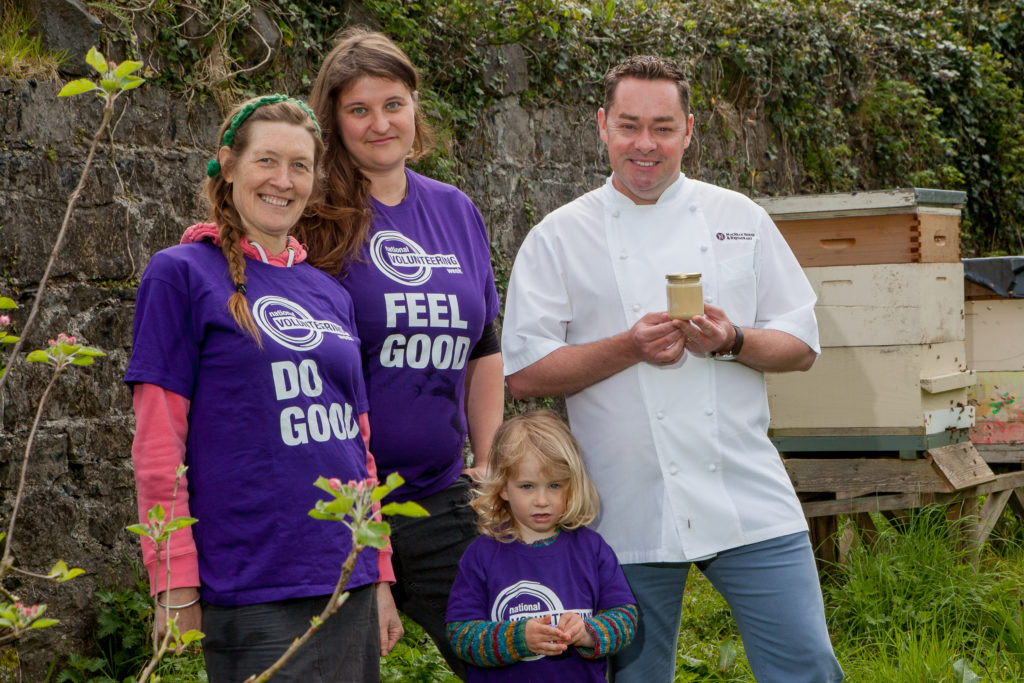 National Volunteering Week 2017 has come and gone and now is the perfect time to reflect not just on the week but on volunteering in general.
All throughout the week, Volunteer Centres and Volunteering Information Services across the country held open days, coffee mornings and information stands. Volunteers and organisations visited and learned how they could get involved in their local community.
While these were fantastic events, the truth is that every day is an open day in a Volunteer Centre. If you're looking to volunteer or you're looking for volunteers, you can pick up the phone and talk to your local centre. You can make an appointment to meet with them or if you prefer you can check out their websites. Volunteer Centres are there every day to support volunteering in their community – no obligation, just information!
Together as a network, we also launched a new report on the impact of volunteering on the health and well-being of volunteers. We were delighted that Minister Catherine Byrne T.D., who has just taken on responsibility for volunteering in Ireland, was able to join us and launch the report. Recognition of the work that volunteers do across Irish society and the impact it has on them is extremely important.
With very little research on volunteering in Ireland, it was very important for us to be able to produce this report. We all know that volunteering is generally seen as positive and that volunteers give so much for the people and organisations they support. But what impact does it have on the volunteer themselves?
Research in other countries has already shown that volunteering has a positive impact on volunteers. We wanted to find out what that really means for the volunteer. The report explores how people feel when they volunteer, what it is about volunteering that elicits these feelings and how exactly volunteering impacts on the overall well-being of volunteers.
We discovered that a number of things contribute to the positive impact of volunteering such as providing a sense of purpose, the feeling of making a contribution and a feeling of belonging to the community.
We also looked at the different factors which affect the impact of volunteering. One of the key factors we identified was the organisation that someone volunteers with. Those who volunteered with organisations that provided training, ongoing support and recognition reported a much more positive impact on their well-being.
Working with organisations to train and educate them in best practice in volunteer management is key to our work and the work of Volunteer Centres. The majority of volunteers who contributed to the report had positive volunteering experiences which shows that Ireland is in a good place. However, there is still work to be done. We will continue to work with organisations through training, support and the provision of best practice guides on volunteer management.
We're looking forward to building on this research in the coming years.