VOLUNTEER IRELAND AWARDS: PREVIOUS YEARS
2017 marked the tenth annual Volunteer Ireland Awards. The awards have a long tradition of recognising, celebrating and thanking volunteers from all across Ireland. There has been a diverse mix of shortlisted nominees and winners over the last nine years. You can read more about the most recent edition of the awards (2016) below or use the menu on the right to view previous editions.
2016 Awards
David McEvoy Named 2016 Volunteer of the Year
At the 2016 Volunteer Ireland Awards, Volunteer Ireland was delighted to announce that David McEvoy from Birr First Responders was the recipient of the Christine Buckley Volunteer of the Year Award 2016. See the full list of shortlisted volunteers and category winners below.
2016 Nominees
Animals and Environment
Wendy-Jane Vion
Drogheda Animal Rescue
(Category Winner)
---
Richard Jones
Burren Beo
---
Paddy Joe Hynes
MADRA
---
Arts, Culture and Media
---
Máirtín O'Dubhghaill
To Children with Love
(Category Winner)
---
Marie Moran
Peamount Healthcare
---
Jaclyn Visbeen
Solas Project
---
Campaigning and Awareness Raising
---
Gary Farrell
Scoliosis Ireland
(Category Winner)
---
Amr Dawood and Max Doyle
One for Ireland
---
Stephanie Forgarty
LGBT Society, Cork IT
---
Children and Youth
---
Alfie and Marcie Streete
Chernobyl Children International
(Category Winner)
---
Denise Dennehy
Youthreach Mahon
---
Ray O'Callaghan
Down Syndrome Ireland
---
Community
Yvonne Gregg
Meakstown Community Council
(Category Winner)
---
Mary Guerineaud Byrne
The Little Flower Centre, Meath Street
---
Kay Mills
Donore Community Drug & Alcohol Team
---
Emergency and Ambulance Services
---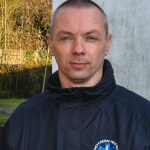 David McEvoy
Birr First Responders
(Category Winner)
---
Michael Guerin
Order of Malta Kells
---
Joan McAdam
Haggardstown & Blackrock Cardiac First Responders
---
Health and Disability
---
Terri Golden
Cystic Fibrosis Ireland
(Category Winner)
---
Hazel Farrell
Central Remedial Clinic
---
Louise McCormack
CURA Counselling Service
---
Social Work
---
Ina Doyle
Clonmel Soup Kitchen
(Category Winner)
---
Julie Darcy
Milford Care Centre
---
Eamonn White
Swan Family Support
---
Sports and Recreation
---
Sheila Foy
Special Olympics Ireland
(Category Winner)
---
Seamus Cassels
Rampage Sports Club
---
Jonathan Healy
Scouting Ireland
Volunteer Manager Special Commendation
In 2016, we awarded the first ever Special Commendation for a Volunteer Manager. The commendation is separate to the regular awards categories as it can be awarded to a Volunteer Manager in either a paid or unpaid role. The 2016 Special Commendation was awarded to Iris Buchanan of The Alzheimer Society of Ireland.
The three Volunteer Managers who were shortlisted for the inaugural commendation were:
Iris Buchanan – The Alzheimer Society of Ireland (2016 Awardee)
Lorna Collins – Laura Lynn Children's Hospice
Tracie Kinsella – Youth Work Ireland