Volunteering at Volunteer Ireland
As the national development organisation, Volunteer Ireland believes that engaging volunteers in our organisation is vital. Volunteers are the lifeblood of many organisations across Ireland bringing additional skills, new perspectives and added community spirit. At Volunteer Ireland, we believe that the volunteers we involve help us deliver our services more effectively, help us stay in touch with the reality of volunteering and volunteer management first hand and bring new ideas and fresh energy to our work.
V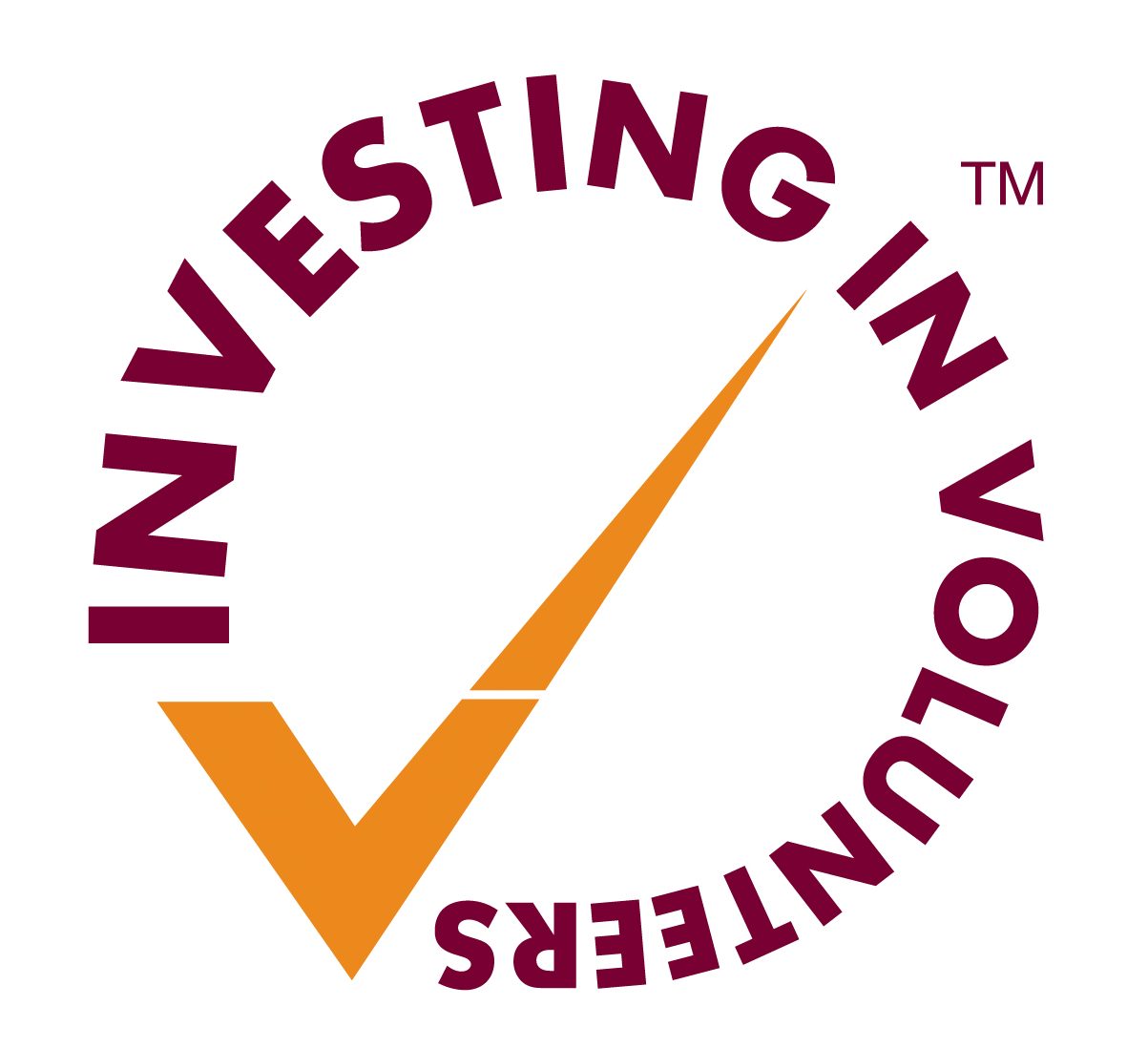 olunteer Ireland is delighted to announce that we achieved Investing in Volunteers (IiV) in November 2020, the international quality standard for excellence in volunteer management.
We are proud to join the growing number of volunteer involving organisations in Ireland to achieve the standard, and as the only volunteer development organisation in the UK or Ireland to achieve it is a huge milestone.
What does a volunteer at Volunteer Ireland do?
Volunteer Ireland involves volunteers in all areas of our work including events, corporate volunteering, administration and communications. Some volunteers are involved just once for a one-off activity, others give one day a week and some volunteer full time depending on the needs of the team and the volunteer.  We engage "virtual volunteers" remotely, for example, to help with a graphic design project. And of course, we are governed by a group of fantastic Trustees on our Board, who are all volunteers.
Our joint programme with Fingal Volunteer Centre allows us the opportunity to offer episodic volunteering through our Event Volunteers programme.  Event Volunteers get to play an important role as ambassadors at some of the best festivals and events.  The programme is one of the most inclusive around, our volunteers are aged 18 to 75 and represent 76 nationalities.
No matter which area a volunteer is involved in, we ensure they feel part of the whole team. Office-based volunteers attend staff meetings and training days. All volunteers have a specific programme of work and we strive to make sure the relationship is mutually beneficial.
"I certainly believe that everyone would benefit from volunteering, as it provides opportunities to not only help others but help your self-development. It was great to work with a group of people who were always happy and motivated to be promoting volunteering and volunteering opportunities in Ireland.This internship enabled me to become more open minded, to discover various aspects about volunteering, to give back to the community and to meet & work with great people." – Bastin Jose, former volunteer at Volunteer Ireland
How can someone volunteer at Volunteer Ireland?
We engage volunteers as the need arises and advertise all of our available roles on www.volunteer.ie. Roles may also be advertised on www.activelink.ie and across social media. Potential volunteers are invited to informal interviews and successful candidates receive a full induction and ongoing support and supervision. Volunteers also sign a volunteer agreement and are given Volunteer Ireland's volunteer policy, which outlines how we involve volunteers.
If you would like to volunteer with us, keep an eye on our vacancies page. If there are no vacancies that suit you but you feel that you have a particular skill you'd like to offer please email us on info@volunteer.ie.
"Volunteer Ireland has not only given me the chance to succeed with the skills that I already possess, but I was able to be pushed outside of my comfort zone to complete projects I never would have imagined myself doing. From sourcing materials at IKEA for a project to painting walls to delegating tasks to volunteers, Volunteer Ireland let me explore a non-profit leadership role in a fun-loving environment. I have been able to give my time to an organisation where I can interact with new people, set goals for myself, and feel positive about the impact that I have given back. There is no other place I would have wanted to spend my summer than with the folks at Volunteer Ireland." – Emily Insalaco, former volunteer at Volunteer Ireland
Diversity and Social Inclusion
Volunteer Ireland believes that everyone has the right to volunteer and to have equal access to volunteering opportunities, without experiencing discrimination. We strive to eliminate all such forms of discrimination and to create a climate in which equal opportunities are promoted as a means of developing the full potential of everyone who is involved with our organisation. Volunteer Ireland expects its volunteers to share its commitment to equal opportunities and all volunteers receive a copy of our Equal Opportunities Policy as part of their induction.