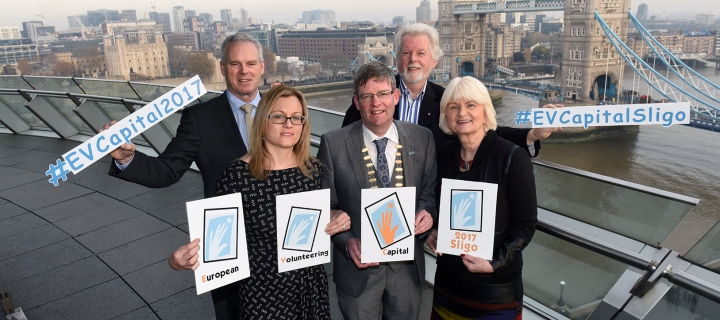 Sligo is to stage a spectacular opening ceremony to kick off its year as European Volunteering Capital 2017, with acclaimed musicians and volunteers taking centre-stage at a Friday, January 27, 2017 civic and gala event.
The designation of European Volunteering Capital 2017 was formally bestowed on Sligo at an event held in London's City Hall on December 5th 2016.
The EVC 2017 designation is a coup for Sligo in that it follows the major European cities of Barcelona, Lisbon and London in being chosen to showcase volunteering and the positive impacts that it has on lives across Europe.
Ciara Herity of Sligo Volunteer Centre said: "The designation is a real honour and a chance to tell the many stories of volunteerism which happen every day in Sligo and beyond. London showed in 2016 what was possible in connecting people to volunteering and this year we hope to emulate that work by showcasing Sligo at its very best."