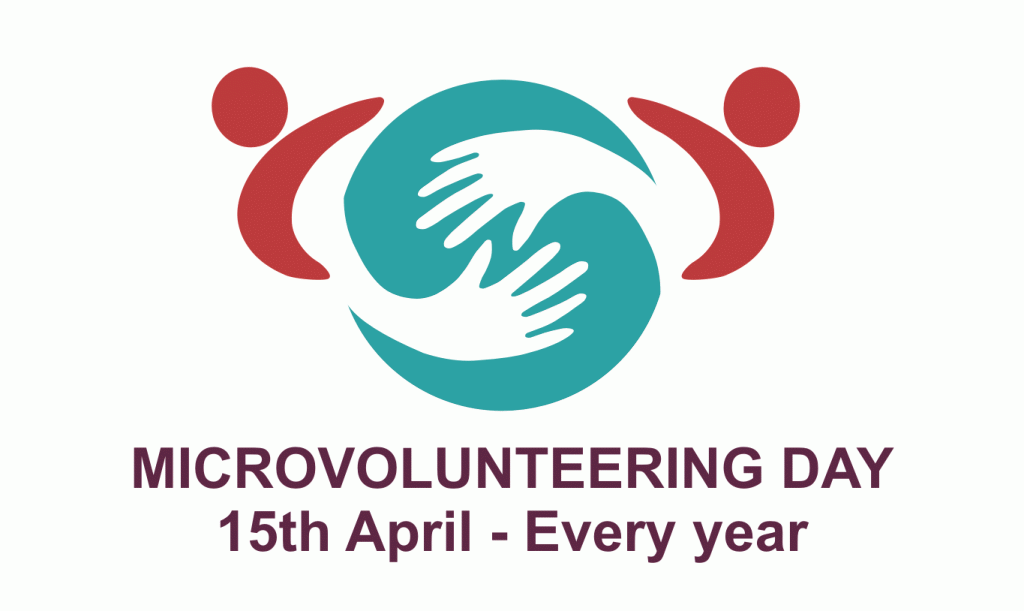 To celebrate Microvolunteering Day 2018 (15th April), we have a special blog on the little known phenomenon of microvolunteering.
What is microvolunteering?
There are lots of different definitions of microvolunteering but the generally accepted one is 'bite-sized, on-demand, no commitment actions that benefit a worthy cause'. Microvolunteering is quick and convenient – a microvolunteering opportunity might take less than two minutes to complete and in some cases can be done from the comfort of your couch in your pyjamas.
A great example of microvolunteering in Ireland took place during the 1916 centenary celebrations. The organisers had hundreds of letters written during the time which had been scanned onto a digital archive. Unfortunately, they were still quite hard to read – that's where volunteers came in! Volunteers were able log on in their own time and transcribe the letters into typed documents. This meant that the letters could then be widely shared and read. You could give 5 minutes or 5 hours – either way you were giving back to a good cause.
Why microvolunteering?
If you ask someone if they'd like to volunteer, more than likely they'd say yes but that doesn't mean they always have the time. As people lead increasingly busy lives, they are finding it harder to take time out to volunteer. Nowadays, people are looking for short term, flexible volunteering opportunities and that's where microvolunteering comes in.
Being able to give back in bite sized chunks of time or at a time that suits your schedule makes volunteering accessible to even more people. It also serves as a great 'taster' for volunteering to those who would like to volunteer but aren't sure what's right for them.
What is Microvolunteering Day?
Microvolunteering Day is an internationally celebrated day that takes place on 15th April every year. Organised by Help for Home, it is a unique opportunity for dedicated microvolunteering platforms, volunteer-involving organisations and individuals to join together in a synchronised effort to promote their contributions and demonstrate the power and potential of the microvolunteering concept.
Are there any microvolunteering opportunities in Ireland?
While microvolunteering is still a lesser known form of volunteering this side of the water, there are plenty of opportunities to get you started. These are just a few examples:
Help the environment
Take part in Birdwatch Ireland's Garden Bird Survey. Each year between December and February, Birdwatch Ireland ask the public to take note of the highest number of each bird species visiting their garden every week. Keep a note then simply submit the information online.
Or you could use Inland Fisheries Ireland's handy app and help them track invasive species. Volunteers can take georeferenced photographs that will immediately be uploaded to the IFI server.
Transcribe stories from your couch
Help digitise and preserve the National Folklore Collection. Dúchas.ie are asking volunteers to help transcribe the Schools Collection – a series of stories collected by primary school children in the 1930's.
Get cultural and identify photos and manuscripts
The National Library of Ireland use The Commons on Flickr to upload their hundreds of photos, prints and manuscripts. The public are then invited to help date and provide information on the images, helping add to the National Library's archive.