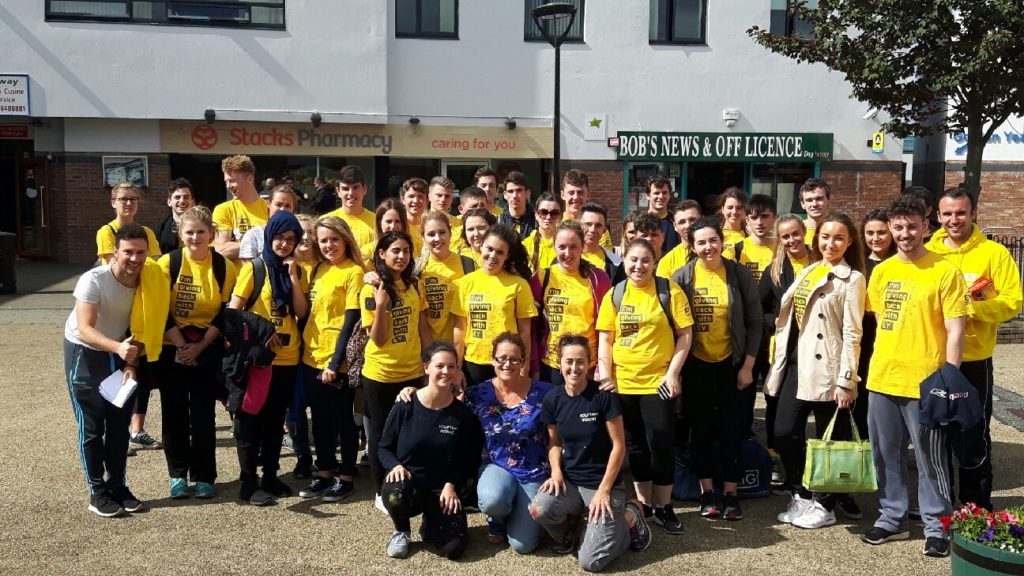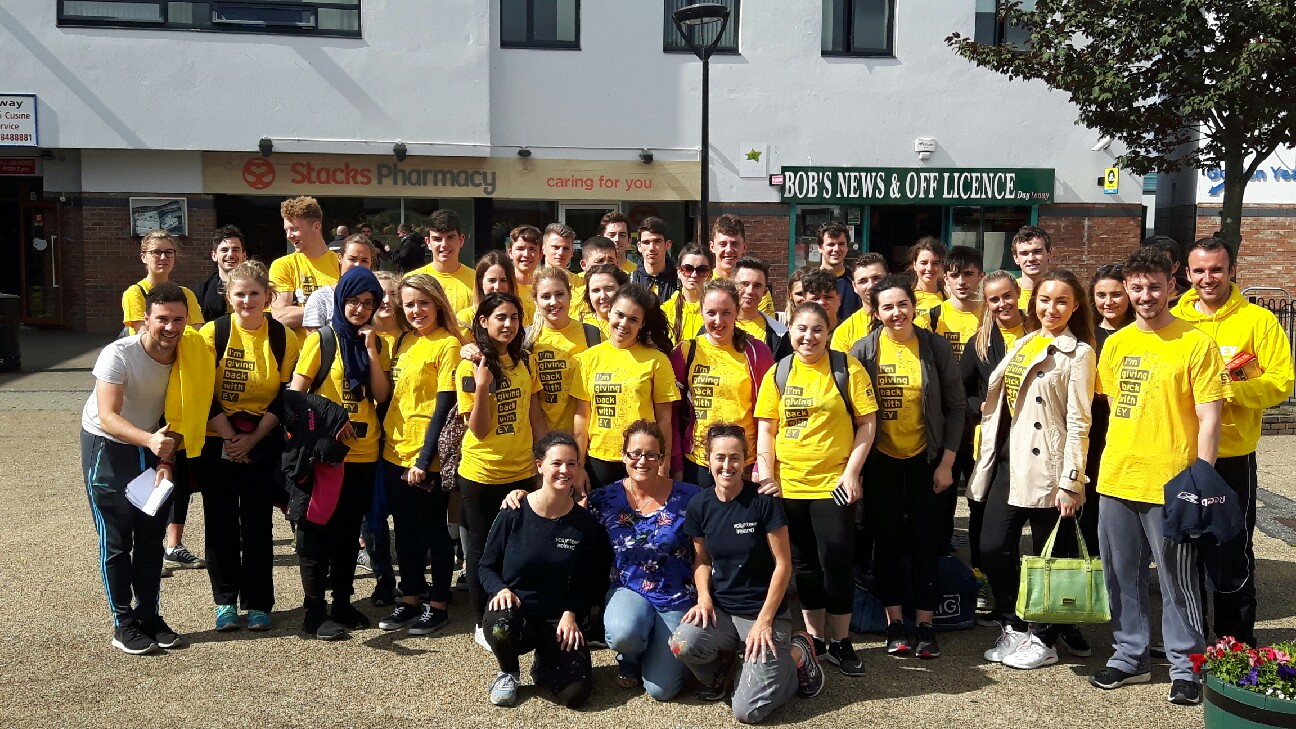 This month's blog is brought to you by Terri O'Brien, Corporate and Programmes Manager at Volunteer Ireland. Terri manages Volunteer Ireland's Team Impact Days service and advises companies on their employee volunteer programme. 
In my line of work, people often ask 'what's the point of corporate volunteering, when all they do is paint the same wall over and over again?' All I can think is – they have this wrong, employee volunteering is about so much more than that. The idea of painting the same wall or doing the same job over and over again is a common misconception when it comes to employee volunteering. That would be a waste of time for everyone involved!
In order to ensure employee volunteering is worthwhile and meaningful, for both the charity and the volunteer, it is the responsibility of charities, community groups and volunteer development organisations such as Volunteer Ireland and Volunteer Centres to ensure certain systems are in place. For instance, the employee volunteer project or progamme should support a clear and identified need in the organisation thereby having a positive impact on the charity – its premises, staff, and/or service-users.
Expectations, tasks, activities, supplies, materials and budgets should be clearly agreed at the outset. Employee volunteer programmes tend to be most successful when there is a distinct beginning and end point to the programme. In addition, there should be a dedicated team leader (either internal or external) to support, guide and motivate volunteers on the day and to ensure everything runs smoothly.
Equally, there is a responsibility on companies to meet the real needs that are out there in our communities. My advice is to think about the impact you want to have. Is it just about a day out for your employees or do you really want to make a difference to those in your wider community?
Remember, if you want to do something meaningful which has real impact then chances are you will need to provide a budget. The reality is small community groups and charities do not have the money to purchase project supplies and materials such as paint and plants or to provide lunch for your team.
Some large charities may have the resources to fund these projects but small community groups and organisations, particularly in the most socially disadvantaged parts of the country, are working on a shoestring with limited resources.
It's important to take into account that while it seems like volunteering is free, charities invest significant time liaising with companies, planning employee volunteer events and managing the volunteer day itself. It is best practice for companies to provide additional financial support for supplies such as: indoor or outdoor furniture, shelving, additional plants or even getting a small contractor to do an essential job that only a skilled tradesperson can do.
Providing additional budget is about ensuring the success of the project and generating maximum impact so that your employees can take pride in a job well done and feel more motivated when they return to work.
So my message to charities is, don't ask a company to paint the same wall again and again but rather ask them to work on a real and identified need that will positively impact your organisation. And for companies, think about where and how you can have maximum impact in the surrounding community, be sure to make a budget available and never assume that employee volunteering is free.